Mossy Oak Properties Southeast Land & Wildlife, LLC has a unique team of professionals with 70 years of combined experience in land brokerage and timber management.
We are located in Tuscumbia, Alabama and provide our services to clients in Alabama, Mississippi, and Tennessee.
Whether you have 10 acres or 10,000 acres our team of Registered Foresters, Certified Wildlife Biologist, and Appraisers offer a unique perspective in cost effective techniques to market your property to prospective buyers. By investing in our clients and their properties, we are not just selling property we are building lifelong friendships.
Our teams' love for land and wildlife parallels Mossy Oak's, which is why we chose to become part of the Mossy Oak Properties family. Mossy Oak Properties offers an unmatched yet seamless network of land professionals across the southern United States. The Mossy Oak network has a respect for the outdoors that you cannot find with just any real estate company. At Mossy Oak Properties Southeast Land & Wildlife, LLC we strive to place buyers with the properties of their dreams and creatively market farms for our sellers.
Let us help you "Find Your Favorite Place."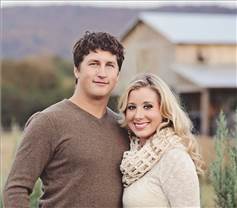 Nathan McCollum
Growing up on his family's farm in Colbert County, AL some of his fondest childhood memories involve hunting with family and friends and sight fishing for red eye bass in Rock Creek. Because of this love for the outdoors, Nathan decided to further his knowledge by attending Auburn University where he earned degrees in Wildlife Biology and Business. Following college he spent several years in southern Africa managing and developing over 700,000 acres of wildlife habitat. Upon returning to the states in 2007 Nathan was able to return to his passion in the southern woodlands and began assisting landowners in marketing their properties.
With Nathan's knowledge of land and wildlife as well as his experience over the last 7 years he is prepared to go the extra mile to help you find your favorite place.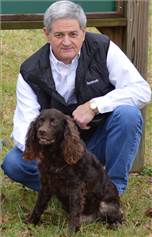 Elton Coley
Growing up on a small farm in north Mississippi like most boys my age, I grew up hunting, fishing, and trapping small game. From a very early age, I wanted to be a forester and never gave any other profession much thought. My love of the outdoors and enjoyment of time in the woods was a natural progression of me becoming a forester. I graduated from Mississippi State University in 1974 with a Bachelor of Science in Forestry and a Masters in Business Administration in 1975. After graduation and marriage, Patricia and I moved to north Alabama where I was employed by Champion International Corporation as a staff forester. I advanced through the ranks with Champion and in 1985, not wanting to leave north Alabama I resigned and bought half interest in a forestry consulting business. My ten years' experience with Champion allowed me to know most every logging contractor and many landowners within a hundred mile radius in three states. That first consulting business grew and moved into real estate brokerage, timberland investments, and one of the largest wood dealerships in north Alabama. During that time, I earned a real estate broker's license and became a Certified General Real Estate Appraiser in Alabama, Mississippi, and Tennessee as well as earning a MAI designation from the Appraisal Institute.
Give us a call and let us show you how Southeast Land and Wildlife, LLC can be your "go to" company whether you are looking to buy or sell timberland or need our expertise in wildlife management decisions.

Casey Newton
Casey grew up hunting, fishing, and doing a variety of other outdoor activities with his father and brother in Lauderdale County, AL. After graduating from Auburn University in 2000 with a business management degree, Casey pursued military service as an active duty Army Infantry Officer in the 10th Mountain Division. Casey deployed to Afghanistan in 2003 and 2004 and led numerous missions in various leadership positions. After returning stateside in 2004, he completed an M.S. in Forest Resources at Clemson University in 2007 and went back to work for the Army, this time as a civilian forester. In this role, Casey managed 58,000 acres of timberland at Fort Rucker, AL. During this time, he was called back to active duty army service and deployed to Iraq during 2008-2009. Casey has since held a variety of positions as a Registered Forester. His experience in timberland management, timber procurement, timber harvest management, forest management consulting, and a host of other forestry-related experiences have given Casey keen insight into the valuation of rural property. Casey is a Registered Forester, a certified inspector for the American Tree Farm System, and an Alabama Professional Logging Manager (PLM).