Buy Land
At Mossy Oak Properties, we see real estate from an outdoorsman's point of view because it is the only way we know how.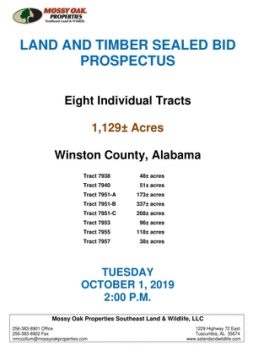 Sell Land
We offer a new real estate experience. We're outdoorsmen, familiar with and educated about the land, and that matters.
8 Individual Tracts
Ranging from 38 to 337 acres
1,130 +/- Acres Total
Sale Date: October 1, 2019 at 2:00 P.M.