The professionals at Mossy Oak Properties Southeast Land & Wildlife, LLC in Tuscumbia, Alabama see real estate from an outdoorsman's point of view because it is the only way we know how.
As land specialist with more than 70 years combined experience in land brokerage and timber management, we understand what people are looking for in rural property because we share the same lifestyle and love for the land.
For the Seller: The benefits of utilizing Mossy Oak Properties start with making your property instantly recognizable to the 30 million outdoor enthusiasts who have grown to respect and love Mossy Oak.
For the Buyer: When you engage the Mossy Oak Properties network in the search for rural land, you have teamed up with the nations' best land specialists.
We know land and our experience allows us to help you make your dream a reality. Whether you have 10 acres or 10,000 acres, our team offers a unique perspective in cost effective techniques to market your property to prospective buyers and to help you find your new favorite place in Alabama, Mississippi, and Tennessee. By investing in our clients and their properties, we are not just selling property, we are building lifelong friendships.
The Mossy Oak network has a respect for the outdoors that you cannot find with just any real estate company.
Let us help you "Find Your Favorite Place."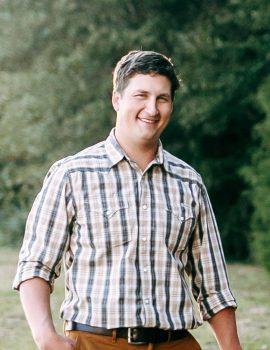 Nathan McCollum
Nathan understands that serving his clients' personal and business investment needs begins with building strong, lasting partnerships. He focuses on helping companies and individuals realize their real estate goals through a thoughtful and attentive process. His mission is to locate, evaluate, and monitor appropriate property for his clients based on their goals and objectives. Nathan has a willingness to listen to each client like he or she is the only buyer or seller in the world. Nathan has a BS in Wildlife Biology and Business Administration. Following college, Nathan spent several years in southern Africa managing and developing over 700,000 acres of wildlife habitat.
With Nathan's knowledge of land and wildlife, as well as his experience, he is prepared to go the extra mile to help you find your favorite place.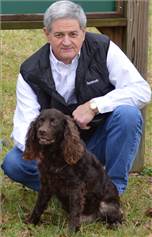 Elton Coley
Elton's love of the outdoors and enjoyment of time in the woods was a natural progression of him becoming a forester. After advancing through the ranks with Champion, not wanting to leave north Alabama he resigned and bought half interest in a forestry consulting business. That first consulting business grew and moved into real estate brokerage, timberland investments, and one of the largest wood dealerships in north Alabama. During that time, he earned a real estate broker's license and became a Certified General Real Estate Appraiser in Alabama, Mississippi, and Tennessee as well as earning a MAI designation from the Appraisal Institute.
There is no better way to meet the needs of our clients than by understanding the fundamental aspects of their property and successfully marketing it in a broad range of sectors.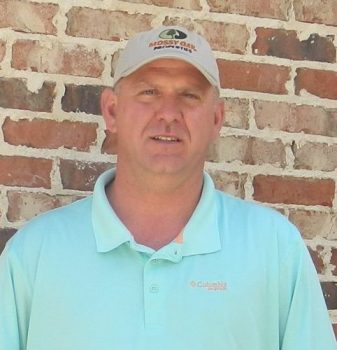 Cameron Isbell
Cameron's desire to work outdoors led him to pursue a Forestry degree from Auburn University in 2000.  As an Alabama Business Owner and Registered Forester for the last 15 years, Cameron has worked all over North Alabama, Southern Middle Tennessee, and Northeast Mississippi buying land and timber and working with private landowners. Over the years, he has developed a passion for preserving hardwood timber for our future generations.  It has been his goal to assist landowners in selectively harvesting hardwood timber and helping to preserve its natural state.  He currently serves as an acting member for ALFA and the Soil and Water Conservation Board of Colbert County. Cameron's knowledge of land, timber, cattle and row crops is essential to helping assist in selling or buying property.
It is a great reward for Cameron to advise you in making the best-informed decisions on buying or selling an asset that takes a lifetime to develop.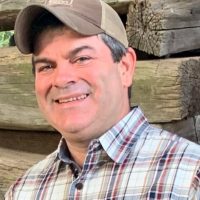 Jim Greene
Jim was born and raised on his family's farm in north Alabama.  An avid hunter, Jim has helped manage his family's mixed use farming operations, optimized toward crop, timber, and recreational value. His early job experience at Union Camp/International Paper helped him bolster his passion for a career in forest and agricultural products, ultimately leading him to a BS in Industrial Engineering and a Master's in Business Administration. Jim's extensive knowledge of farming operations and industrial processes has helped him reach his primary goal of maximizing the earning potential of farmers, landowners, and others through efficient operations and contract management.
Jim enjoys assisting clients in successfully marketing their properties and purchasing the properties of their dreams.